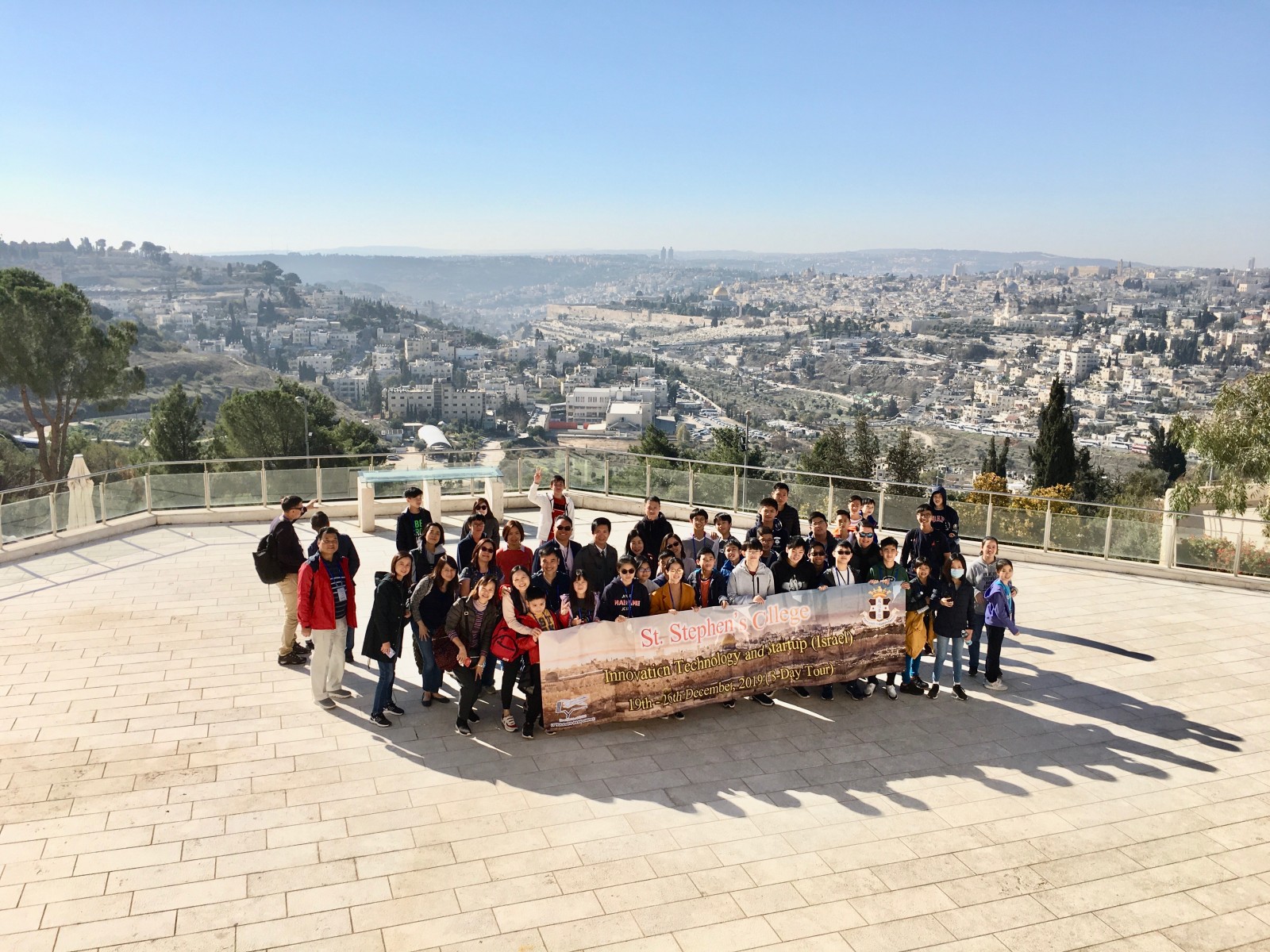 To learn more about innovation and startups, St Stephen's College organised a first family trip comprising parents, teachers, students and their siblings to Israel. A group of 47 SSC family members spent eight days in December to understand the success of Israel as a 'Startup Nation' and the 'Silicon Valley of the Middle East'.

The group visited a top school in Israel that is a leader in Technology Education, ORT Modi'in. The SSC family took part in an engineering challenge and listened to presentations by ORT students on their experience with project-based learning that encourages entrepreneurship and integrates STEAM. Next the SSC family was enlightened by lectures at the Hebrew University of Jerusalem, where eight Nobel Prize Winners and one Fields Medalist have been affiliated. SSC students experienced a whole day training with lab sessions and lectures on innovation and entrepreneurship and received a certificate issued by the Hebrew University of Jerusalem.

To get acquainted with the local high-tech scene, the SSC family visited Taglit Innovation Center and OurCrowd, a leading equity platform built for investors to tap into cutting-edge opportunities through global startups. Following that, they learnt about Israel's progressive agriculture drip irrigation technology by Netafim and visited greenhouses and glasshouses at Kibbutz Magal. The visits inspired students to think differently and bring ideas from conception to a dream startup while they were introduced to new trends in the global market.

As the SSC family came to understand modern Israel, they had the opportunity to learn about Israel from a cultural, historical and religious point of view. They walked the path Jesus took to His crucifixion, explored a 3,000-year-old tunnel at the City of David and enjoyed a dip in the lowest part of the earth, the Dead Sea. Near the end of the trip on December 24, the SSC family celebrated Christmas and December birthdays together in the land of Israel.