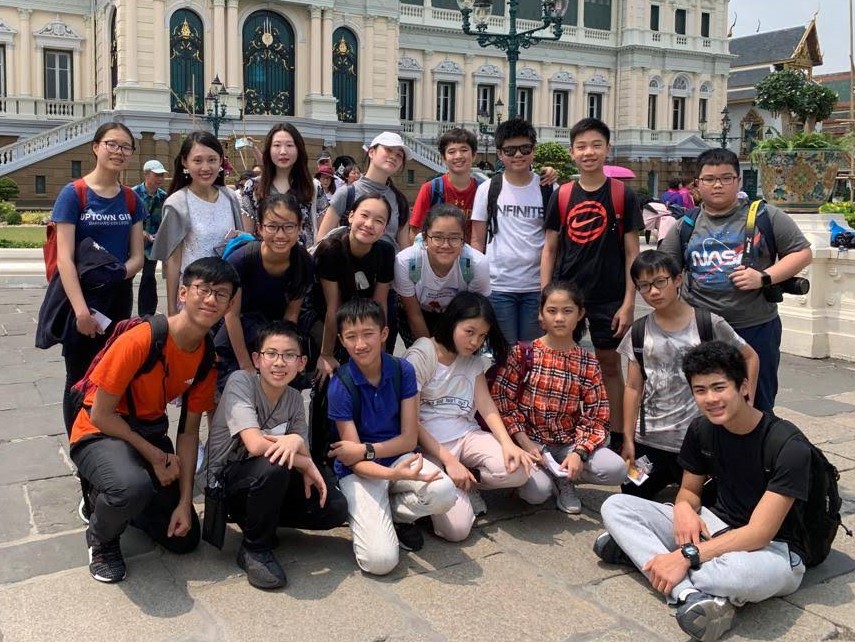 Despite having been to other Model United Nations events before, THAIMUN was a distinctly different experience that stood out in my memory. This is probably because it was an international MUN, which gave me the opportunity to meet and work with people across the globe.

I was delegated the country Poland in the UN Security Council. The council discussed and debated contentious issues such as the conflicts in the South China Sea and Russia's annexation of Crimea. Delegates performed their roles outstandingly, simulating the speaking style and content of their country's leadership effectively.

Though this was a serious event, our chairs created an atmosphere for lighthearted banter and playful jokes, enabling delegates to further enjoy the conference.

Perhaps the most notable event in THAIMUN was the general assembly on the last day. All of the country delegates gathered at the school hall as a crisis situation is explained. Delegates then had to form blocs with countries that shared a similar stance and draft resolutions. To further enhance the excitement, three sudden announcements were made, causing some delegates to switch their blocs hurriedly. I was one of the delegates that experienced this, and though the scene was quite chaotic, I felt that it tested our ability to improvise and perform under pressure effectively, which amplified my excitement and enjoyment of the conference.

Throughout the short three days, I made friends with people all across the globe, ranging from people from Zimbabwe to people from Cambodia. Some of them even became one of my closest friends. This is truly a once-in-a-lifetime experience. Thus, if you are ever presented with the opportunity, do not hesitate to attend the conference!